Your perfect workspace awaits - with a month on us!
Join Projects for a six-month journey in our coworking spaces and enjoy a month on us. Immerse yourself in our vibrant community and inspiring spaces that foster personal and professional growth
Join our thriving coworking community and get a month's membership for free!
Discover a new way to elevate your work experience with Projects. We're thrilled to introduce our latest offer: sign up for a six-month membership - for a coworking space or a dedicated desk at either of our two Brighton locations - and enjoy your last month absolutely free. That's a saving of up to £350.
Immerse yourself in our inspiring spaces, Projects Beach or Projects The Lanes, and become part of a community that values your personal and professional growth. At Projects, your perfect workspace is waiting.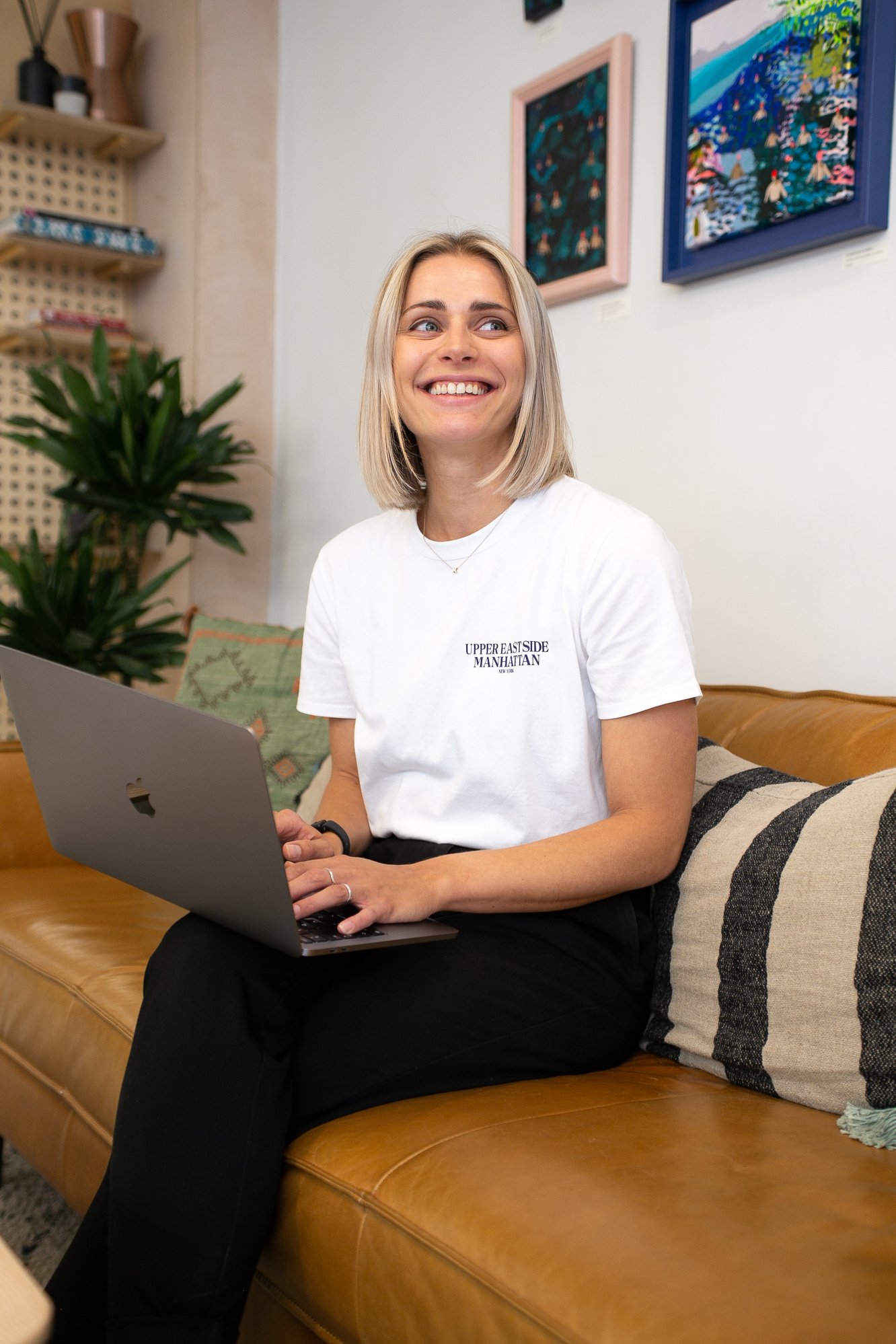 What our members have to say...
"Projects is a fantastic and energising alternative to home working. Working here has also been an incredible way to meet new friends when moving to a new place" – Alexis Storey
"I have been to a few coworking spaces in Brighton and this is by far my favourite. The relaxed atmosphere and active community always means I look forward to going in" – Matt Boyd
"The team is so helpful and active in making sure it's a working environment that will suit everyone, even when we all have a variety of wants and needs" – Ollie Sloan
"Great atmosphere and place to work for whatever your task or mood. Friendly and helpful team. A great impression on clients when you meet them here. Oh, and a fantastic location" – Pete Jenkins
"I'd recommend Projects to anyone - it's really made freelance life just that little bit easier, and their attention to detail is outstanding" – Nammie Matthews
"Great space, friendly atmosphere and infinitely helpful, competent staff. Best workspace we've experienced by good distance" - Fraser Davidson
Just a snapshot of what we offer...
Our members enjoy access to a wide range of features and amenities, as well as a varied events programme:
Gym and fitness classes

Our on-site gym and fitness classes promote wellness, boosting energy and productivity, while offering a perfect work-life balance within your workspace. We also have showers

Phone booths and quiet spaces

Our phone booths and quiet spaces offer privacy and tranquility, fostering focus and productivity, essential for those crucial calls or deep work sessions

Meeting rooms

Our well-equipped meeting rooms provide a professional setting for collaboration and decision-making, plus impressing your clients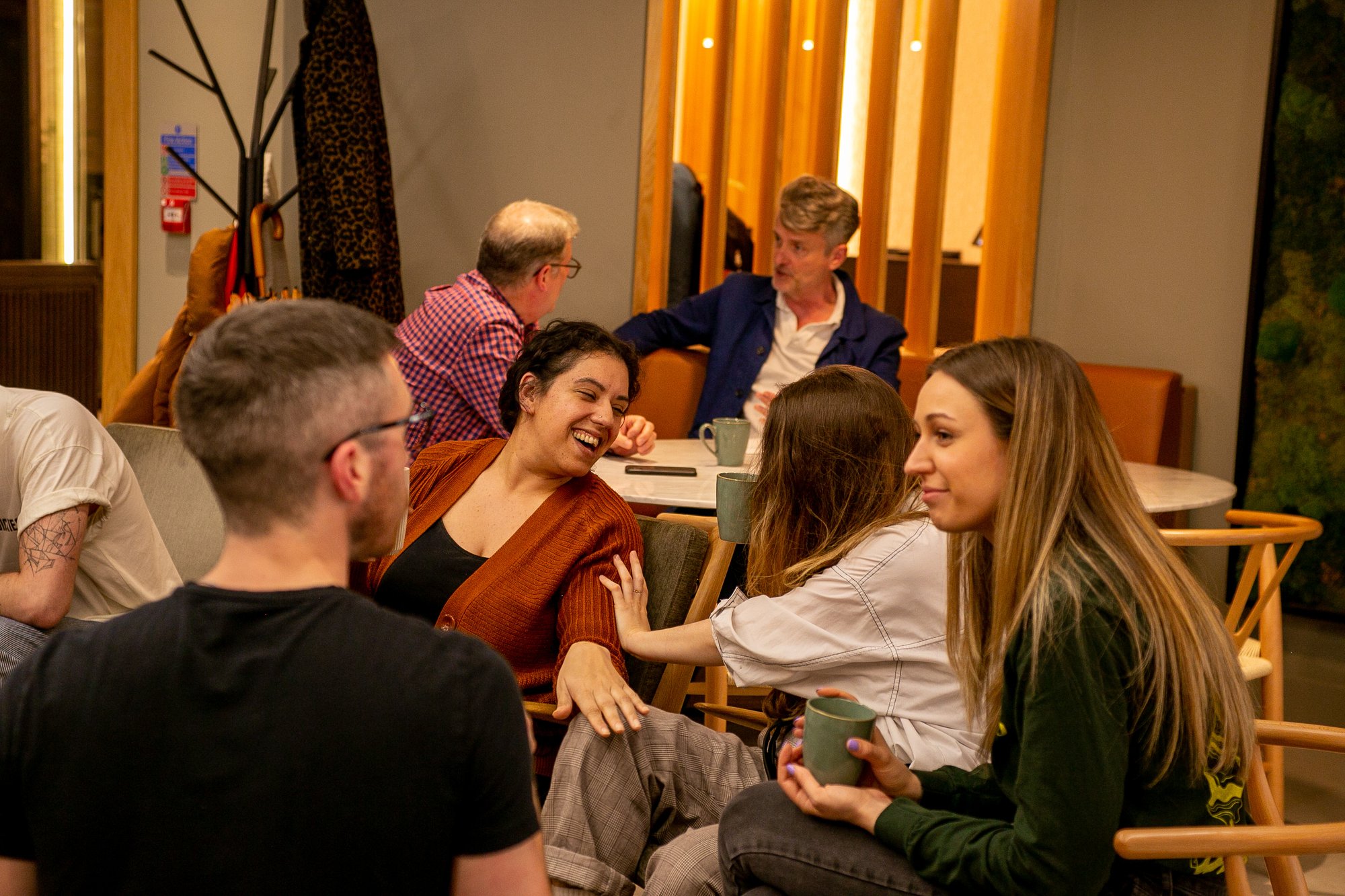 Varied event programme

From yoga sessions to expert-led masterclasses, member mixers to walk & talk events, our schedule is diverse and exciting. If that wasn't enough, we host community drinks every Thursday

On-site cafés

Our on-site cafés provide a refreshing break from work, offering a variety of energising snacks and beverages to keep you motivated all day.

Dog friendly

Dogs are the best, right? Our dog-friendly policy adds a touch of home comfort to your workspace, reducing stress and providing the opportunity for lots of cuddles